By Dan Kennedy
If there's a single skill needed
to
make your direct response marketing flourish, it's the ability
to
either write sales copy OR at least be able
to
recognize good copy.
In this blog, we're going
to
cover some of the foundational principles of direct response copywriting that you can go back
to
and use over and again whenever you need
to
write any kind of sales piece.
And what are the foundational principles?
Step 1: Know Your Prospect
This may sound obvious, but all too often this is overlooked.  If you do not have a solid grasp of who your prospects are and what motivates them, you have no change of writing copy that will compel them
to
do anything.
Step 2: Create a FACT SHEET
So what are you offering in your piece?  Think hard and go long and deep
to
get as much detail down on paper or your computer screen, about everything that you will include in your offer.  The more you know about your offer the easier it will be
to
lay out
to
the reader why it matters so much
to
them.
Step 3: Create a Benefit List
Here's what a lot of beginners miss when writing copy. They stop with simply listing the features of the product, thinking that features alone, piled one upon the other, will provide sufficient evidence
to
close the sale.
It doesn't work like that. Your customers don't really care about the features. They care about the benefit they will get from buying your product or service. Remember, no one buys a drill bit; they buy the hole it will make.
Step 4: Write Down Your Killer Offer
Your benefit list is a great start, but it must be converted into an amazing offer that will convert prospects into buying customers.  How do you do that?
Step 5: Write Down Lots of Headlines
Don't settle for the first headline you create. Keep writing and writing and writing. Why? Think about headlines like ice cream flavors.  You don't just walk up
to
the counter and buy a scoop of vanilla.  You try a bunch of flavors first.  Yes, you may end up with a scoop of vanilla, but you are making that decision based on a comparison of what will best meet your desires.
And if you need some help writing many headlines, here's a quick list of 7 rules for writing killer headline:
Make 'um BIG and BOLD. The bigger and bolder the better.
DO NOT USE ALL CAPS FOR THE ENTIRE HEADLINE. It makes it difficult

to

read. Capitalizing The First Letter Of Every Word Has Been Proven

To

Be Effective.
"Quotation marks around the headline" have been shown

to

increase response.
Both long and short headlines work well as long as they "speak"

to

your prospects' interest.
Don't be cute or try

to

be clever. If your prospect must guess what your advertisement or letter is about after they read your headline, it sucks.
Don't talk about how great you are. Speak

to

your prospects' interests and desires.
Your name as a headline is no good. Don't use your name or your company's name as a headline.
Step 6: Write and Write and Write

Start writing you sales letter or blog, etc.  Just write, don't worry about typos or fixing the wording.  Get your thoughts down, and get them down fast.  The faster you write the more your writing will sound like your talk, which will make your writing more personal and more powerful.

Step 7: Stop and Rest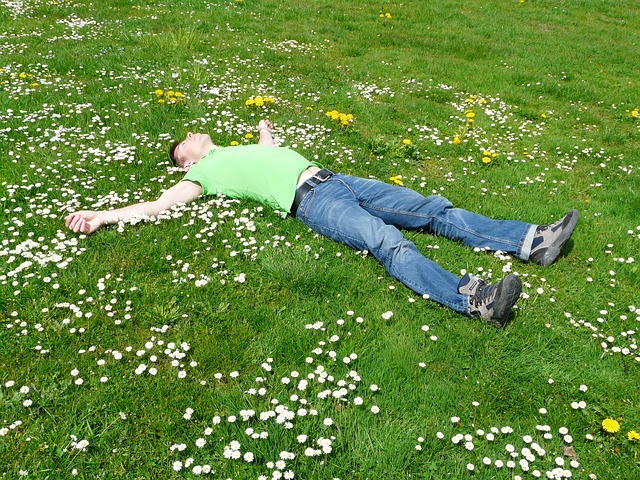 After you have come up with the prefect headline and the most amazing copy, put the pen or keyboard away for at least a few hours; a day or two is even better. Don't try to edit it now. You're too close to it. Let it sit a few days. Go do something completely different.  This will give you time to think about what you've written.

Step 8: Read It Aloud

Before you start editing, read what you've written aloud. It will help you discover all kinds of typos, spelling errors, glitches in logic, etc.

Step 9: Final Proof/Edit

Rewrite it based on what you heard when you read your copy out loud. Smooth over transitions. Fix typos. Make it flow. This is also where you should go back and add serious details to your bullet points. Bullet points are basically mini-headlines that relate to specific features and benefits of your program. As such, many of the same templates and basic structures used for headlines apply and can be used with bullet points.

Use these nine steps to rework your current offers (or create your new ones), and you'll be amazed at how much more sales you generate.

About the Author


Dan Kennedy is the author of 27 books and one of the highest paid marketing consultants and copywriters in the world. His private client list that includes the who's who of marketing gurus, business owners and billion-dollar companies like Guthy-Renker. The marketing plans he's devised for clients have been based on the strategies you're about to discover in these videos. This includes clients who pay $100,000 or more for marketing campaigns and over $19,900 for a single day of consulting!
The 6 Golden Keys to Magnetically Attract the Right Prospects and Customer Leads to You