By Noah St. John
When I started SuccessClinic. com in my college dorm room in 1997, I had $823 in the bank and a book on how to do HTML.

The truth is that I had no money, no contacts, no business experience, no sales or marketing training, and no clue how to run a successful business.

All I had was a dream and a desire to help people.

So I built my first makeshift website – which in those days had no video and only a few tiny images! – and began offering my self-published book which I had printed at the local print shop. (Remember, this was long before the days of Kindle books and print-on-demand.)

And then the strangest thing happened…

People from around the world started to order my book…

Even from countries I'd never heard of…

And people started sending me their stories of how my methods changed their lives and turned their businesses around.

As I would read their stories, I came to realize that there are some crucial mistakes even smart people make when it comes to creating a "Freedom Lifestyle" business.

If you are doing even ONE of these mistakes, it will severely limit the amount of money you'll make and the amount of people you can help.

That's why it's so important to understand each of these money mistakes, so you can begin to clear them out and make the money and have the impact you truly desire.

The first massive money mistake is Not getting rid of your head trash about money.

Here's What It Means

What is your head trash around money?
     
It's that negative self-talk that tells you, "I can't do it because…"

And then you fill in the blank…
I can't do it because I'm too old…
I can't do it because I've made too many mistakes…
Because I don't have the time
Because I don't have the money
Because I didn't graduate from college…
Because my parents didn't have any money…
Because I don't live in the right neighborhood…
Because I can't afford it…
And you know what?

You always make yourself right.

If you believe you can't do it because you're too old, you'll find ways that prove you're too old.

If you tell yourself you can't do it because you can't afford it, you'll never be able to afford it.

If you believe you can't do it because you've made too many mistakes, you'll keep beating yourself up forever.

Here's Why This Is So Important

When you don't get rid of your head trash around money, you're going to experience symptoms like…
Always chasing the next fad, gimmick, or "trick of the month"…
Waiting for everything to be "perfect" before taking ACTION…
Not finishing what you start…
Not experiencing the income, influence or impact you desire

Now there are basically four vehicles most people use to build wealth. They are…

1.    Your retirement account
2.    Real estate
3.    Investments (stocks, bonds, precious metals, etc.)
4.    Your own business

But if you don't get rid of your head trash around money, it doesn't matter which vehicle you use…

Because you'll be driving down the road of life with one foot on the brake.

When You Eliminate This Money Mistake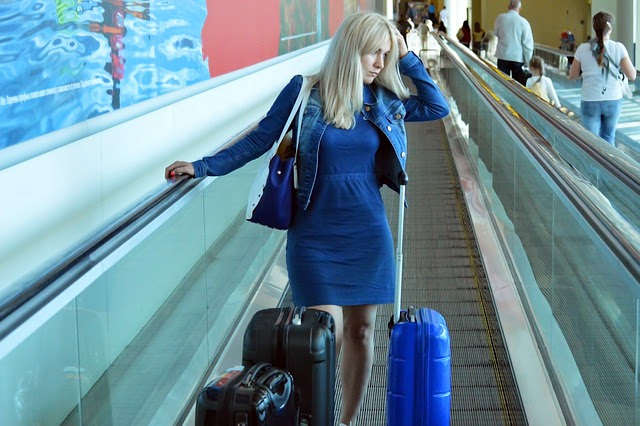 I want you to picture yourself…
Not having to worry about keeping up with the latest "fad" or "marketing gimmick"
Not feeling overwhelmed, stressed out, like you're always falling behind
Having the confidence and self-belief you need to succeed
Recapturing that belief in yourself and your ability to get results
All of this and more is possible, when you get rid of your head trash around money. Isn't that amazing? All of these benefits, just from this one simple tip.

"I Went from Startup to 7-Figures"

For example, Elizabeth Purvis, an entrepreneur from Portland, Oregon writes…
"When I first came across Noah St. John's work, I'd just started my business and I was confronted with all the 'head trash' that comes along with being a new entrepreneur: uncertainty, who-am-I-to-do-this and a TON of fear. I was barely keeping my head above water – emotionally and financially too. Noah's work came along at a pivotal moment in my life. Today, my company is approaching its first million-dollar year. I will always be grateful to Noah for shining his light and putting his work into the world – it reached me at just the right time!"

I'm sure most of us can relate to having some head trash when we're starting something new – inner beliefs that tell us things like…

"I can't do it"
"This will never work"
"Sure, it worked for others but it won't work for me"

Are you starting to see how having this kind of head trash around money will keep you stuck and broke?

And how getting rid of your head trash around money can set you free?

Here's another example from one of my clients…

"I Went from $60,000 in Debt to 6-Figure Income"

Susan Sherayko from California writes:

"Before working with Noah, I had spent more than $60,000 on self-help programs and was about to lose everything – my home, my marriage, and was on the verge of bankruptcy. Then I heard about Noah and his methods. After just 6 months of following Noah's Formula, I landed my dream job and am now making a 6-figure income doing what I love. In fact, I loved it so much that I became one of Noah's Power Habits® Certified Coaches. Thank you Noah for changing my life!"

Imagine being $60,000.00 in credit card debt, on the verge of bankruptcy, about to lose your home and your marriage…

And building a 6-figure income in less than a year!

What's even more amazing about Susan's story is that she had spent all that money not on shoes, clothes or frivolous things, but on "gurus" and "self-help" programs.

Yet, not only did those programs NOT help her, they almost wiped her out. It was only after taking that step of faith and following my formula that her life turned around.

Here's Where to Start
Write down three negative beliefs you have about money. Now you may have more than three negative beliefs about money (in fact, I've identified more than 75 negative beliefs about money that my clients have shared with me). But start with just your top three.
List all the ways that belief is holding you back from making more money.
Decide that you're going to rid of your head trash around money.

After doing this exercise, you may find that your head trash around money is costing you a lot more than you think.

That's one reason that simply deciding, today, right now, that you are going to get rid of your head trash around money, will be one of the most important things you can do for yourself, your loved ones, and your legacy.
About the Author



Noah St. John is famous for inventing Afformations® and helping business owners accelerate income, boost self-confidence, and make success automatic.
His sought-after advice is known as the "secret sauce" for creating breakthrough performance.
~~~~~~~~
What's Producing Profits Now
Create Multiple 6- or 7-Figures without the Hassle! Join Noah for a very special webinar with MaryEllen:

http://maryellentribby.com/noahs-webinar
How to Avoid The 3 Digital Marketing Mistakes That Will Keep Your Business STUCK and create the business of your dreams:
WHEN:
Monday, March 12, 2018
TIME:
1 pm
Eastern,
10 am
Pacific
You'll also learn:
>>
The 4 Simple Steps
to create a multiple 6 or 7-figure "Freedom Lifestyle" business without the hassle (most entrepreneurs NEVER learn this)
>>
The 7 Essential Elements
to build a highly profitable and scalable impact-oriented business

>> A proven way to accomplish more in the next 12 months than most entrepreneurs will do in the next 3 to 5 years. Doing things this way means you'll spend less time working and more time living.
…and much, much more.
http://maryellentribby.com/noahs-webinar